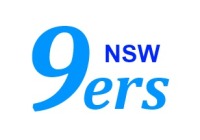 Round 2 of the NSW 9er States will be held at Wangi ASC on Sat 7th / Sun 8th February, 2015.

For those who didnt race in Round 1, the "Entry Package" will need to be paid on site at Wangi on 7th Feb.

Round 1 of the NSW & ACT 9er State Championships was held in conjunction with 2014 Sail Sydney regatta.
Those who entered Sail Sydney will be considered entered for Round 2. No additional fee is payable for the Wangi regatta. Simply just register at Wangi on Sat 7th Feb